Tesselaars Tulip Festival- Yarra Valley Chocolates
Price: $85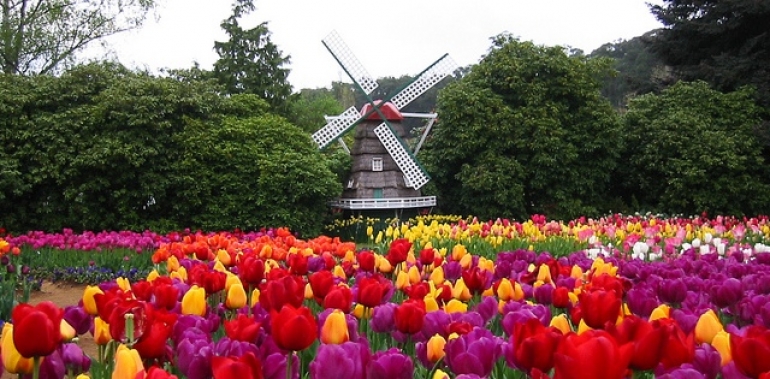 Departs: Friday 20th September 2019
We visit Tesselaar's Tulip Farm for their annual Springtime Festival. Friday is Dutch Theme Day. Tesselaar's is transformed into a Mini Holland, See the biggest clog in the Southern Hemisphere, delicious Dutch foods available, Dutch costumes, traditional clog dancing, historical displays and more.
See the spring bulb display offering a kaleidoscope of colour, as there are 43 different types of tulips planted giving a broad and vibrant range of colour. Purchase own lunch at Tesselaar's before departing mid afternoon and drop into Yarra Valley Chocolate Factory for a visit
Includes:
Coach Travel
Morning & Afternoon Tea
Entry Fee
Bookings:
Call our office direct to ask for a brochure or make a booking.